Long New has sophisticated engineering and mold-making skills that other molders often can't offer.The company has a solid level of experience in CAD-CAM, including generating and cutting complex 3-dimensional surfaces.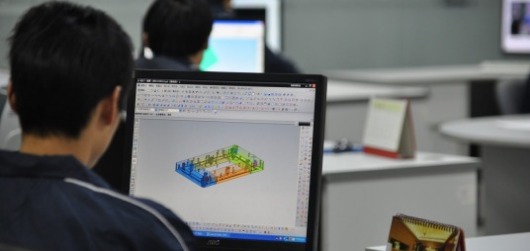 Here at Long New, we consider quality a prime importance, therefore, we are personally responsible for the design of all molds, constantly mindful of the highest process and mould functionality. Good upfront design saves you time and money!
Long New also likes to get involved with the product long before the actual molding begins. Some of our customers know exactly what they want and will specify all materials for the job. However, other customers have no expertise in the injection molding field and will come to Long New with simply an idea of what they want to achieve. At that time, our designers will advise the customer of available options.
Ideally, we receive the product design in the form of a fully modeled 3D file. For the 3D CAD data files or 2D numerical drawings, preferred file extensions are PRT, IGES, STEP, DXF or DWG, but we can also cope with SLDPRT, SAT or STL files, as well as drawings made in some of the 3D viewers (if the EXE file is attached with the drawings).
We can receive your input data files and specifications through e-mail (LAN connection) or download from your FTP site, through regular mail, CD, paper prints or even image files and photos if they are descriptive enough to give us full idea of your product.